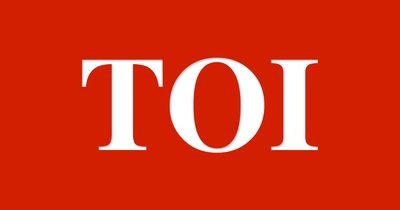 Aurangabad: Farmer activist and former BJP MLC Syed Pasha Patel has reached out to the state government demanding replacement of coal with green-coal cane as fuel in thermal power plants.
Patel, who is also the former chairman of Maharashtra commission for agriculture costs and prices, has proposed the use of biomass pellets or briquettes prepared from bamboo to not only bring down carbon emission but also make the overall thermal power generation process cost-effective.
He told TOI, "By using biomass pellets or briquettes prepared from bamboo as fuel for thermal power plants, we are not only saving public money, but also helping the environment and at the same time generating employment in the farming sector."
Highlighting the potential benefit state treasury may make, he said that the National Thermal Power Corporation (NTPC) based at Dadri near Delhi has issued a tender for the purchase of 1,000 tonnes of biofuel per day at Rs 5,500 per tonne this year.
"This purchase and consumption is likely to transfer a sum of about Rs 200 crores in the pockets of farmers supplying them. Similarly, we can save lot of public money by replicating the same in Maharashtra based plants," he said.
Besides writing a letter to chief minister Uddhav Thackeray, he has also personally made a representation to state energy minister Nitin Raut as well as the leader of opposition Pravin Darekar demanding steps for bringing down the use of lakhs of tonne of coal by thermal plants each year.
Citing that bamboo has the potential to generate more 4,000 Kcal of energy, Patel said that its energy potential makes it one of the best biomass alternative fuel for thermal plants. Also, the preparation of biomass pellets or briquettes from agricultural residues can be further used for bringing down pollution level and helping slowdown global warming.
FacebookTwitterLinkedinEMail




Read More:Agri activist demands for replacing coal with green coal cane as fuel in thermal power