A consortium made up of French, Belgian and Luxembourgian companies, led by renewable energy developer Q Energy, has started with the construction of a 74.3MWp floating solar plant in the northeastern France – said to be the largest such power plant in Europe.
The major floating solar project brings together Q ENERGY, which has entered into a partnership with a group of companies made up of Solutions 30 Sud-Ouest (formerly Sotranasa), Ciel & Terre International and Perpetum Energy.
This group will also be responsible for maintaining the power plant, which at its 74.3MWp capacity is poised to become the largest floating solar project in Europe.
The power plant will be made up of six islands spread over a 127-hectare site of former gravel pits, belonging to Etablissements Blandin, whose operation ended in 2020. According to developers, the power plant will feature 134,649 solar panels in total.
It will supply electricity to the equivalent of 37,000 inhabitants and will offset the release of around 18,000 tonnes of CO2 into the atmosphere each year.
French-made floating solar islands to boost development of promising sector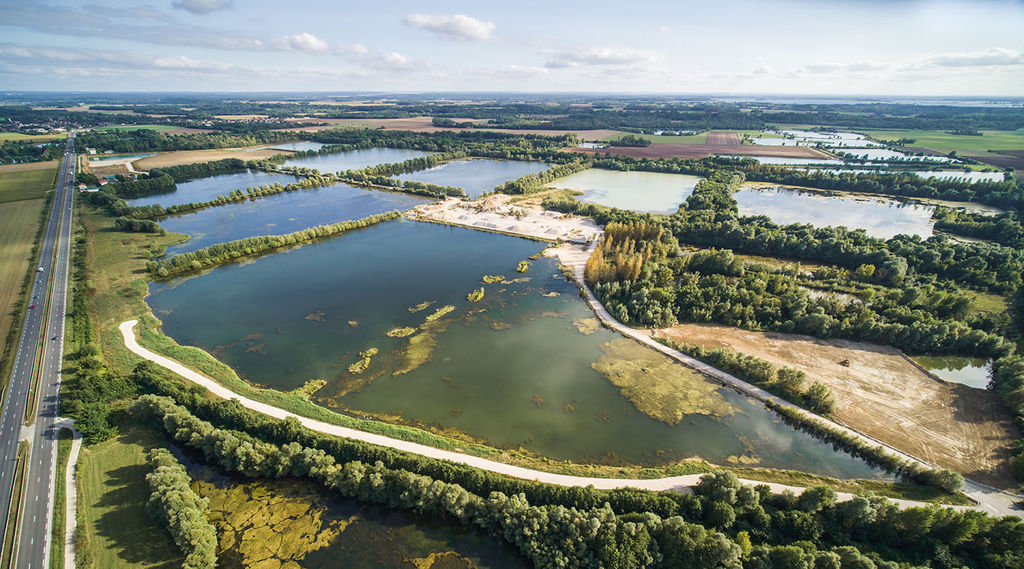 The design of floating solar islands will consider the needs of the surrounding aquatic ecosystem, according to developers.
The materials used are durable and designed to minimize environmental impacts while maximizing energy efficiency. The floating structures which will equip the site are manufactured by Ciel & Terre in France and are expected to kick start the development of a promising national sector.
Arnaud Goupil, regional solar director at Q ENERGY, said: "This start of construction marks the culmination of four years of development, and proves of our determination to support the transition to cleaner energy sources. It perfectly illustrates our purpose – building a sustainable world with renewable energies. This floating power plant is the first in our extensive pipeline, as our teams are currently developing a large portfolio of nearly 300MW of projects of this type."
Amaury Boilot, general director of Solutions 30 in France, added: "The design and study phase of this project allowed the creation of a solid team which collaborated effectively and with great agility. With this spirit of partnership at the heart of Solutions 30's DNA and established photovoltaic expertise, we are convinced that the group will play a leading role in resolving the challenges of the coming years in terms of energy transition.
"Beyond our pride in actively contributing to the creation of a reference installation on a European scale, we would like to thank Q ENERGY, but also our partners, Ciel & Terre and Perpetum Energy, for the trust they have placed in us as the project leader, coordinating its roll-out and carrying out the electrical installation."
Subscribe and follow
Offshore Energy – Marine Energy LinkedIn